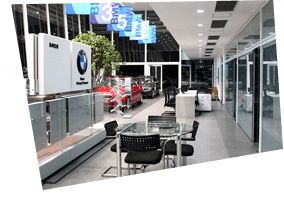 Baoxin Auto Group Limited ("Baoxin Auto") is a leading automobile dealership group in China which operates 4S dealership stores covering world-renowned brands. Since its establishment, the Group has set up ultra-luxury and luxury branded 4S dealership stores including BMW, Audi, Land Rover and Jaguar, Cadillac, as well as mid-to-upper market branded 4S dealership stores including Toyota, Honda, Buick, Chevrolet, Hyundai and Nissan etc. All of the Group's 4S dealership stores are strategically located in populous and affluent regions in China with huge market potential, such as Yangtze River Delta region, northeastern old industrial base, eastern region and northern region etc. Currently, Baoxin Auto has been regarded as one of the most influential and powerful automobile dealership groups in China.

Since its establishment, the Groupis committed to perform corporate social responsibility by achieving enduring trustworthiness and enhancing customer satisfaction. With its mission of "Customer-oriented, Excellence Management and Quality Service", the Group abides by the philosophy of "Trustworthy, Prudent and Excellence" and pursues high quality service and business.

We are well positioned to be a top dealership group by providing excellent service while achieving mischievous performance. In the meantime, we also strive to enhance our brand recognition and promote the development of the automobile dealership industry.