Corporate Profile
Grand Baoxin Auto Group Limited (HK1293) is an automobile sales and service group which focuses on mid-and-high end brands as well as luxury and ultra-luxury brands. Baoxin is the largest dealer of BMW both in China and in the world. Its operation has covered 18 brands with its stores mainly located in populous and affluent regions that show enormous market potential. Due to numerous years of efforts, Baoxin Group completed its IPO on the main board of Hong Kong Stock Exchange on Dec 14, 2011 and has been ranked one of the "top ten Chinese auto sales and service groups" and "most influential auto dealer groups", an "outstanding contributor to Shanghai auto sales and service industry", a "five-star company of trustworthy services" as well as the 6th on the "Chinese automobile dealer group ranking list of 2013". In particular, it has been ranked one of the "Reputable auto sales companies" and "Shanghai established brands" for consecutive years.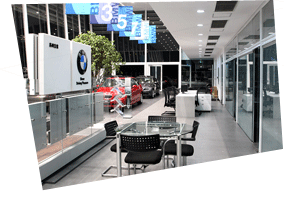 As an authorized dealer of premium brand automobiles, Baoxin Group provides customers of multi brands with world-class sales and after-sales services. Baoxin has made it its operating principle to comprehensively serve its customers' needs and achieve customer satisfaction. Drawing on its group-based advantages, Baoxin realizes constant competitiveness enhancement.
In an ever changing market, Baoxin Group with its unique corporate philosophy, has been concentrating on automobile business and committed to professional services, establishing and maintaining a well-respected brand ever since its first day in the automobile industry. The Group provides integrated and comprehensive services including new car sales, after-sales maintenance, auto beauty, retrofitting, used car sales, auto insurance, auto parts and related-product sales, etc.
On its mission of "customer commitment, management optimization and supreme services", Baoxin Group holds dear the values of integrity, practicality and constant enhancement, providing supreme services. Meanwhile, Baoxin never forgets its social responsibilities. As a reputable company, it keeps giving back to the community by proactively engaging in activities that support disadvantaged groups, which contributes to its social credibility.